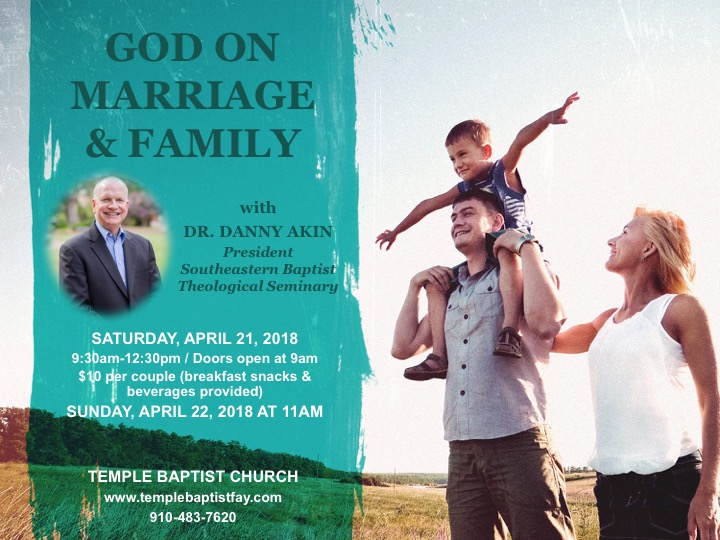 Saturday & Sunday, April 21-22, 2018
Don't miss this incredible event with Dr. Danny Akin, President of Southeastern Baptist Theological Seminary. Dr. Akin will present a LIVE 3-hour seminar that is sure to refresh your marriage!
Sessions Include...
When A Man Loves A Woman
Put Your Husband Where Your Heart Is
Affair-Proofing Your Marriage
Fanning the Flames of Romance
Keys for Effective Communication
Men are From Earth & Women are From Earth: Deal with It
Catching the Little Foxes that Destroy Marriage
God's Guidelines for Growing Godly Children (Sunday morning at Temple)
COST:
$10.00 per couple (no childcare)
$15.00 per couple (childcare provided ages birth through 5th grade; snack provided to kids)

Schedule*:
Saturday, April 21, 2018
9:00am - Doors Open (breakfast snacks & beverages available)
9:30am - Welcome
9:45am - 10:30am - Session 1
10:30am - 10:45am - Break
10:45am - 11:30am - Session 2
11:30am - 11:45am - Break
11:45am - 12:30pm - Session 3

Sunday, April 22, 2018
11:00am - Dr Akin preaching during our morning worship service - "God's Guidelines for Growing Godly Children"

*Schedule subject to change.
CLICK HERE TO REGISTER
About Dr. Akin
Dr. Akin is married to Charlotte Akin.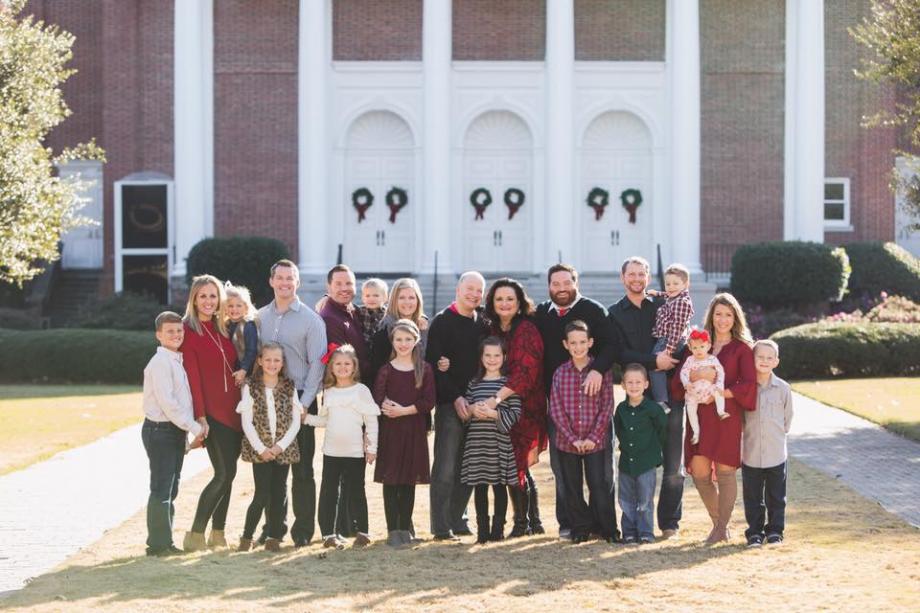 They have been married since May 27, 1978.
They have four sons who all currently serve in the ministry. He has 3 daughters-in-law and 12 grandchildren!
Dr. Akin currently serves as the President of Southeastern Baptist Theological Seminary and is a Professor of Preaching and Theology.
Dr. Akin and his wife Charlotte have traveled to Sudan, Turkey, Middle East, Kenya, Asia, Central Asia, Thailand, India and Paraguay serving our students and missionaries and helping share the gospel.
Website: www.danielakin.com
Twitter: @DannyAkin
Facebook: @drdanielakin
Instagram: @danny_akin