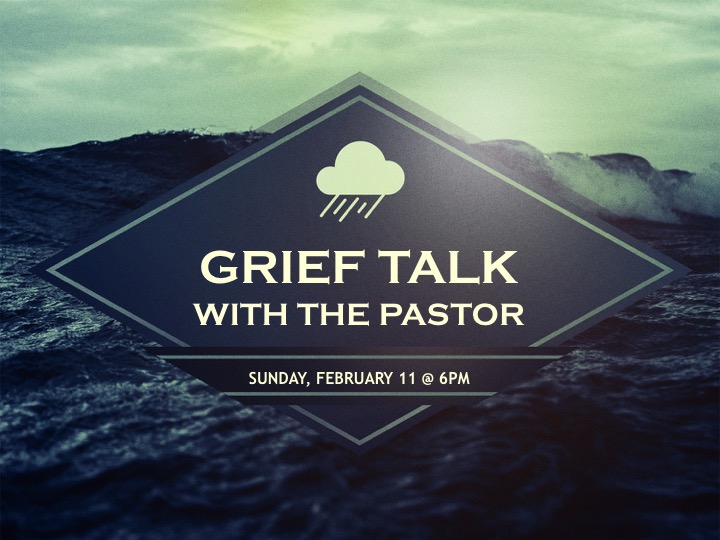 CLICK HERE TO REGISTER
For many in our congregation 2017 was a difficult year of loss and grief. We are continuing to pray for each of these families as they walk this season of life. On Sunday, February 11 at 6pm, Pastor Kelly will be hosting,
"Grief Talk with the Pastor,"
in our church fellowship hall. This will be a relaxed and informal time as we gather to talk, search God's Word for encouragement, and pray together. We would be honored if you, and anyone else from your family, would join us for this evening.
We will serve light refreshments as we gather.
Please register at the link above!
For more information contact Cynthia Jones at 910-483-7620 or
Cynthia@templebaptistfay.com